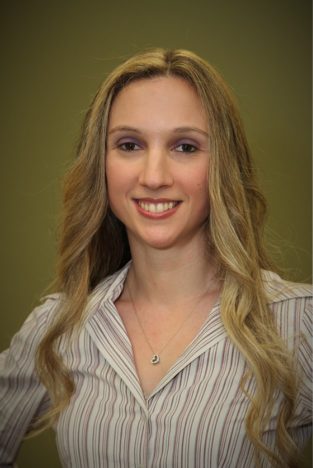 Leigh-Ann Edison, PT, DPT, CSCS, CKTP
Practice Owner
Dr. Leigh-Ann Edison completed her graduate studies at Stony Brook University in 2009, receiving a Doctorate degree in Physical Therapy. She was a 2005 summa cum laude graduate of Adelphi University, graduating with a 4.0 GPA and a Bachelor of Science degree in Exercise Science. Dr. Edison also holds an Associate of Arts degree from Nassau Community College. She has been inducted into multiple honor societies and has received numerous awards as a result of her academic performance throughout her educational career.
Since obtaining licensure, the focus of Dr. Edison's practice has been dedicated to the outpatient setting. She has extensive experience with the evaluation and treatment of orthopedic and neurologic diagnoses for patients of all ages ranging from pediatrics to geriatrics. Dr. Edison routinely attends continuing education courses to expand her knowledge base and allow her to provide the highest level of care to her patients utilizing evidence based practice. Dr. Edison serves as a clinical instructor for physical therapy students from various graduate programs and is a member of the Nassau Community College Advisory Board for the Allied Health Science Department. She also participates as an interview committee member for local physical therapy programs.
Dr. Edison has always had a strong interest in orthopedics, specifically sports medicine and athletic injuries. In 2009, Dr. Edison became a Certified Strength and Conditioning Specialist® (CSCS®), which is the only strength and conditioning certification to be nationally accredited. Certified Strength and Conditioning Specialists® are professionals who apply scientific knowledge to train athletes for the primary goal of improving athletic performance. They conduct sport-specific testing sessions, design and implement safe and effective strength training and conditioning programs and provide guidance regarding nutrition and injury prevention.
In 2013, Dr. Edison fulfilled the requirements to become a Certified Kinesio Taping Practitioner® (CKTP®), demonstrating her commitment to the highest standards of patient care within the only globally recognized modality for health professionals. This credential ensures confidence that the practitioner has undergone the necessary training to integrate Kinesio Taping® into their practice. The Kinesio Taping® Method is a definitive rehabilitative taping technique that is designed to facilitate the body's natural healing process while providing support and stability to muscles and joints without restricting the body's range of motion as well as providing extended soft tissue manipulation to prolong the benefits of manual therapy administered within the clinical setting.
Dr. Edison has been certified by LSVT Global, Inc. to provide treatment for individuals with movement disorders related to Parkinson disease and other neurological disorders using the LSVT BIG® modalities. LSVT BIG® is a standardized treatment approach that is customized to the individual goals of each individual in order to restore normal movement patterns in everyday activities.
Born and raised in Valley Stream, Dr. Edison opened Paramount Physical Therapy in 2013 to provide exceptional care to her neighbors. Dr. Edison is a third generation Valley Stream business owner and continues to be an active member of the Valley Stream community. She is a member of the Valley Stream Chamber of Commerce and was the recipient of the Chamber's Business Achievement Award in 2018. Dr. Edison participates in a number of community events annually and volunteers her time to provide physical therapy related programs to various community organizations.
Dr. Edison is a Certified Zumba Instructor and enjoys teaching classes at the Valley Stream Community Center. Since 2016, she has organized a Zumba fundraiser which raises thousands of dollars annually to benefit the Long Island Chapter of the National Ovarian Cancer Coalition.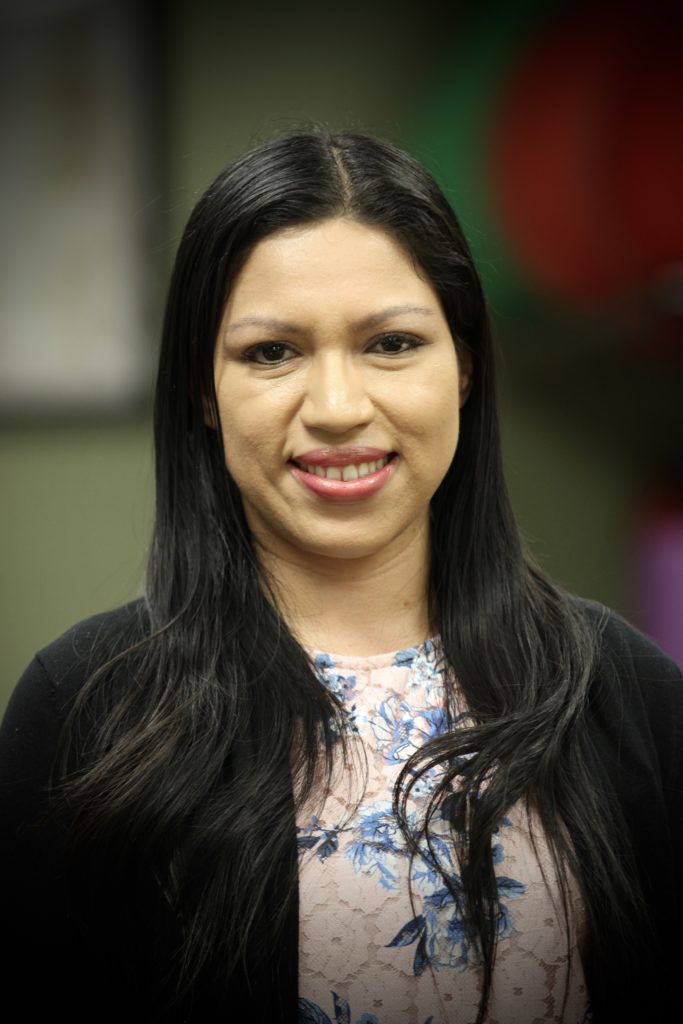 Pamela Tello, PT, DPT – Physical Therapist
Pamela began her education by obtaining a Bachelor of Science in Biology at Molloy College. She went on to earn her Doctorate in Physical Therapy at SUNY Stony Brook, where she gained experience through different clinical internship settings. These settings included acute care (hospital), skilled nursing facility, school based system, and a 16 week clinical internship at Paramount Physical Therapy. After all these experiences, Pamela has found her niche in outpatient Orthopedics. In her career, Pamela has worked with orthopedic, post-surgical, neurologic, geriatric and pediatric patients. Pamela is also fluent in English and Spanish. On her spare time she enjoys spending time with her family and friends, running, going to the gym, going to the movies and taking her dog for long walks and car rides.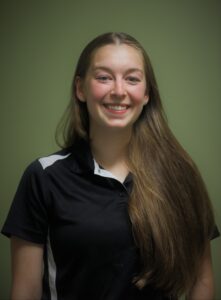 Vera Migunova, PT, DPT, Physical Therapist
Vera began her education by obtaining a Bachelor of Science in Human Biology and Minor in Gerontology at SUNY Oneonta in 2018. She completed her graduate studies at Stony Brook University in 2021, receiving a Doctorate degree in Physical Therapy. Vera began with us at Paramount Physical Therapy as a volunteer in 2016 and has made it full circle as a clinician. She has had clinical experience in the hospital setting, outpatient orthopedics, pediatric home care, and in school based therapy for the NYC DOE.
She began her journey to become a Physical Therapist after her own injuries from sports. "While I was a patient I saw how large of an impact my PT was to me. They were there each week to help me work towards my personal goals of getting back on to the soccer fields. My goals are to impact my patients in a positive way and help facilitate their path to move forward and improve their day to day lives."
She is certified in LSVT big which effectively trains improved movements for any activity, whether "small motor" tasks like buttoning a shirt or "large motor" tasks like getting up from a sofa or maintaining balance while walking. The treatment improves walking, self care and other tasks by helping people "recalibrate" how they perceive their movements with what others actually see. It also teaches them how and when to apply extra effort to produce bigger motions- more like the movements of everyone around them.
Some fun facts about Vera include that she is fluent in the Russian language, she has visited 13 countries, and she is currently training for the 2022 NYC Marathon to run 26.2 miles with Team Reeve.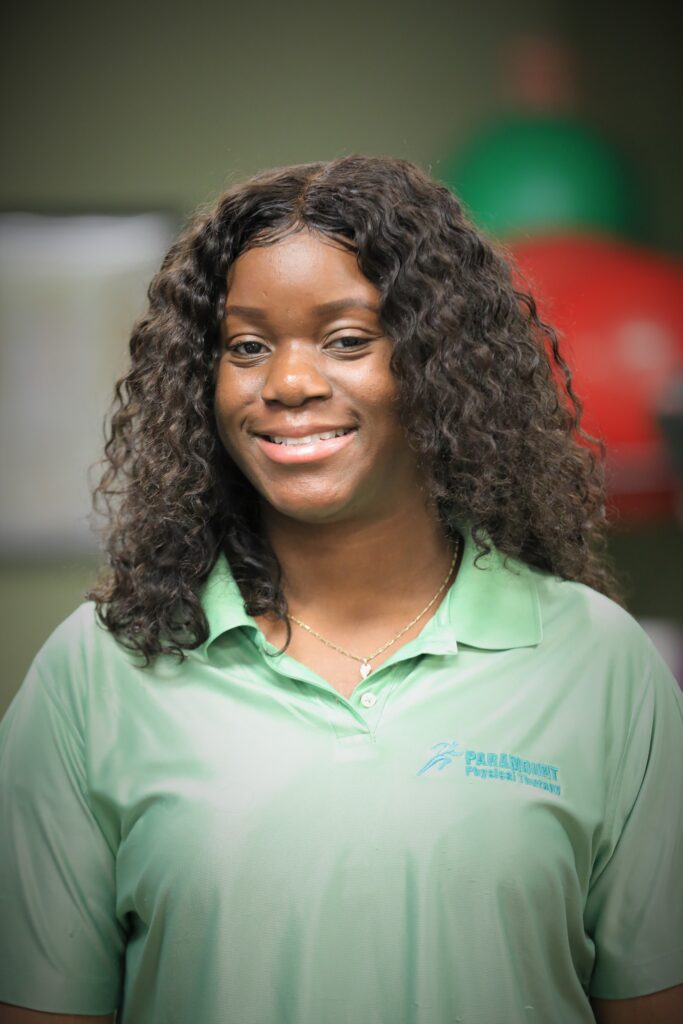 Sagine Mortel, PTA – Physical Therapist Assistant
Sagine attended Pennsylvania State University and received a B.S. in Biobehavioral Health. She also graduated from Nassau Community College with an Associate in Applied Sciences and is a licensed Physical Therapist Assistant. Science was always one of her favorite subjects, more specifically anatomy and physiology, and Sagine always saw herself helping people. She is currently employed full time at an outpatient rehab facility and works part time at Paramount. In her free time Sagine enjoys listening to music, working out and dancing, watching movies, and spending time with friends and family.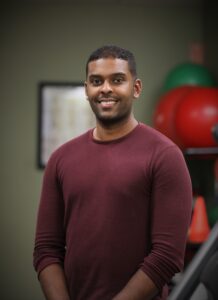 Joel Bernard, PTA – Physical Therapist Assistant
Joel attended Nassau Community College to become a Physical Therapist Assistant, after working in the food service industry for many years. He made the change in his career because he wanted something that would allow him to motivate and help people live their lives as best as they can. He was a student at Paramount Physical Therapy in the spring of 2022, and upon graduating in June 2022 he returned to Paramount as a part time evening PTA. He currently works in a school full-time that specializes in students who have various developmental diagnoses. Some of his hobbies include working out, music, and spending time with family and friends.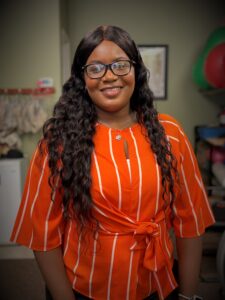 Maudeline Templier, PTA – Physical Therapist Assistant
Maudeline Templier recently graduated from Nassau Community College as a Physical Therapist Assistant with an Associate's Degree in Applied Sciences. Before that, she worked as a nursing assistant caring for elderly patients in various settings including hospitals, nursing homes and home care. Maudeline has always wanted to help care for others since she was a little girl. She was inspired by a Physical Therapist while working at a rehab facility, which is what led her to go back to school to become a Physical Therapist Assistant. She saw the impact Physical Therapy had on her patients' lives and wanted to do the same one day. She hopes to continue her journey and become a Physical Therapist in the future. During her spare time, Maudeline enjoys reading, listening to music, boxing, spending time with family and friends, and traveling to different places. She also loves learning about historical places and different cultures.
Ancillary Staff
Paramount Physical Therapy's support staff is comprised of a group of hardworking, talented individuals who all began their careers at Paramount as volunteers. Based on excellent interpersonal skills and strong work ethics demonstrated during their internships, they were offered permanent positions. All of the aides are in the process of pursuing careers in physical therapy and are at various stages of their educational careers. The aides are responsible for maintaining the facility to its immaculate condition, preparing treatment areas, and assisting with clerical duties such as scheduling appointments and collecting copays. Their primary objective is to assist Dr. Edison in ensuring that each patient has an exceptional experience during every treatment session.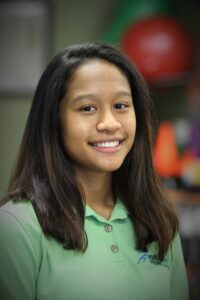 Sabrina Decopain
Sabrina began volunteering at Paramount Physical Therapy in 2013 as a junior in high school. After experiencing a few sports related injuries growing up and recovering at another local outpatient facility she became interested in physical therapy. She has her Bachelor's degree in Exercise Science and Nutrition from Queens College and is currently at Long Island University working on her Doctorate in Physical Therapy. Sabrina's PT career began here at Paramount, and postgrad she realized her passion for the pediatric sect when she transitioned to working at a local children's hospital which specialized in locomotor therapies. When Sabrina is not in the office, she enjoys relaxing at home or traveling with friends and family.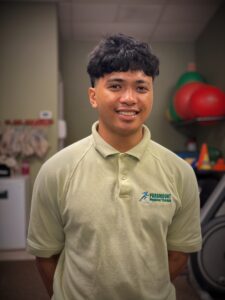 Carlo Gabaldon
Carlo recently graduated from Queens College with a degree in Nutrition and Exercise Science. As part of his undergraduate curriculum, he completed a 90 hour internship at Paramount and was subsequently hired as a PT Aide. Carlo plans on going back to school for Physical Therapy. Carlo loves his dog, working out, playing
basketball and video games.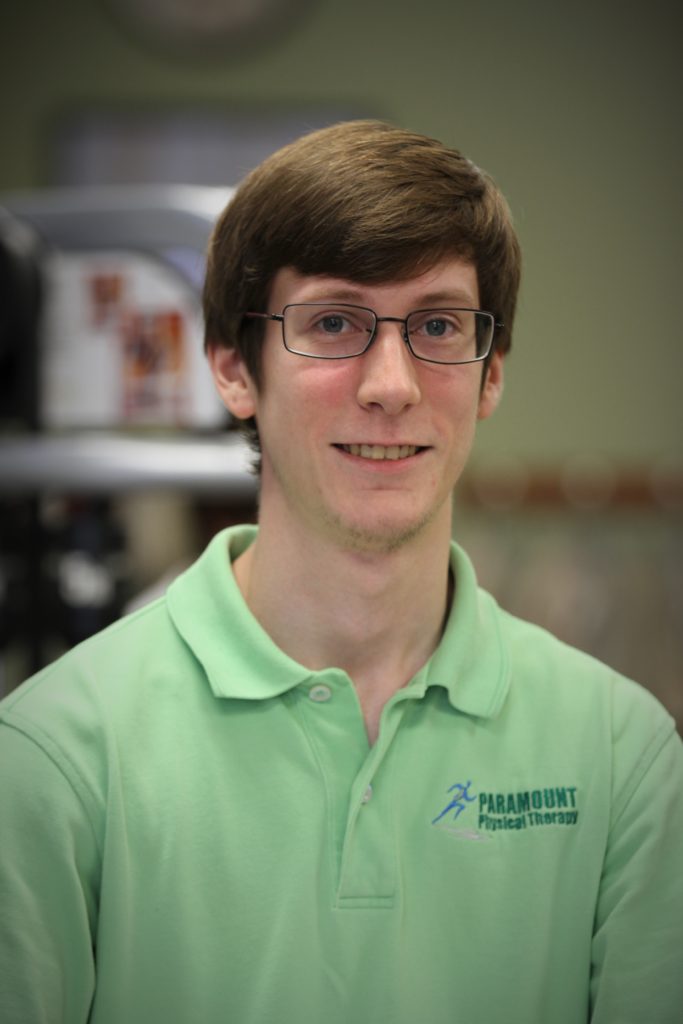 Tyler Healy
Tyler has been employed at Paramount Physical Therapy since 2016. He began volunteering to see if he would be interested in continuing his education to become a Physical Therapist or a Physical Therapist Assistant. Tyler studied at Queensboro Community College and received an undergraduate degree in personal training through the exercise science department. He now plans to go back to school for physical therapy. Tyler is interested in PT because he wants to be able to help other people recover from injuries or surgeries more easily. He enjoys helping other people in general, so being a PT aide was a good place for him to start his career. Through his experiences as an aide, Tyler has been able to learn how to work with patients of a variety of ages and diagnoses. If he's not at the office, Tyler is usually spending time with friends or volunteering as a fencing coach at Great Neck South High School, which he has done for the last four years. Tyler has been fencing competitively for the past eight years and currently trains 5-6 days/week. He has participated in a number of local community events including the Valley Stream Community Fest and the stretching seminar offered by Paramount Physical Therapy at New Horizons Counseling Center.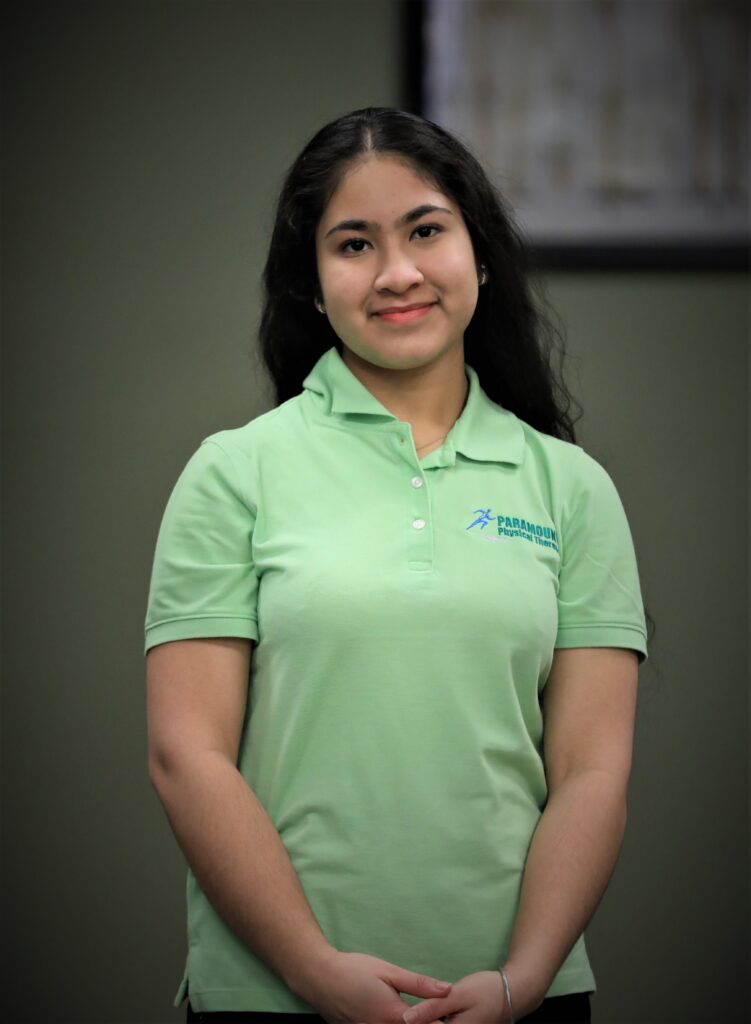 Loveleen Khasria
Loveleen attends Adelphi University, with a major in Health Sciences. She is planning on getting a Master's in Physician Assistant Studies after graduating with her undergraduate degree. She is currently part of a research group that focuses on electrochemistry and its application in the medical field. In her free time, Loveleen enjoys listening to music, reading and painting.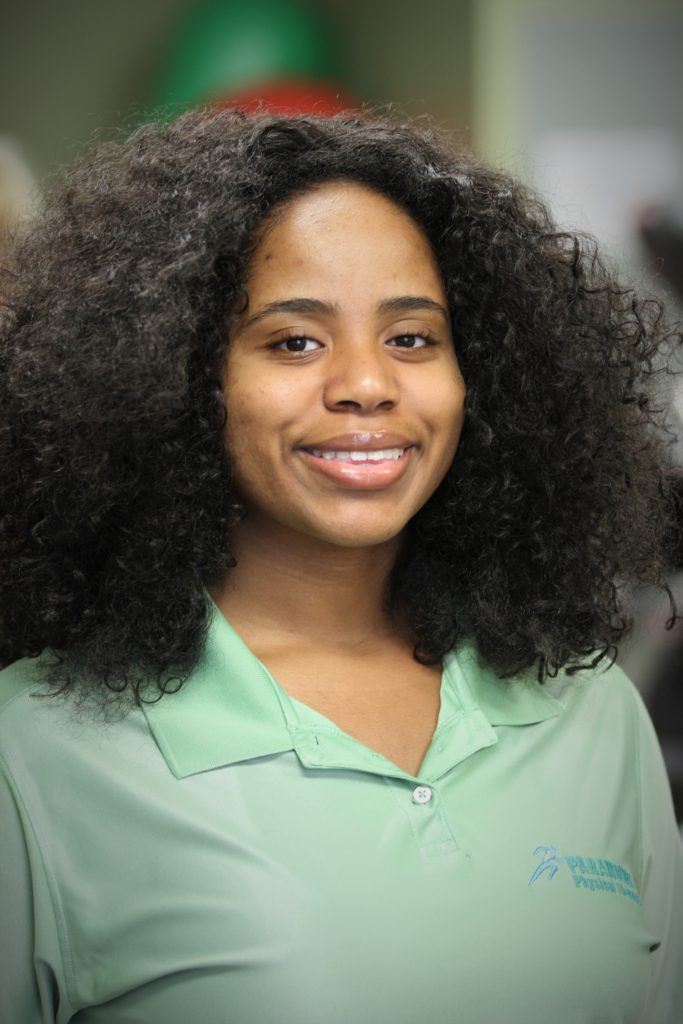 Vanessa Toussaint
Vanessa has been part of the Paramount PT team since 2014. She began as a volunteer while working on her undergraduate degree at Stony Brook University. Vanessa graduated from Stony Brook with a B.S. in Health Science in 2016. After graduation, Vanessa became a full time aide at Paramount Physical Therapy. She values her job and absolutely can't wait to become a physical therapist. Vanessa has participated in local community events including representing Paramount PT at the Valley Stream Community Fest. In her free time, Vanessa enjoys watching movies, going to art shows, and exercising.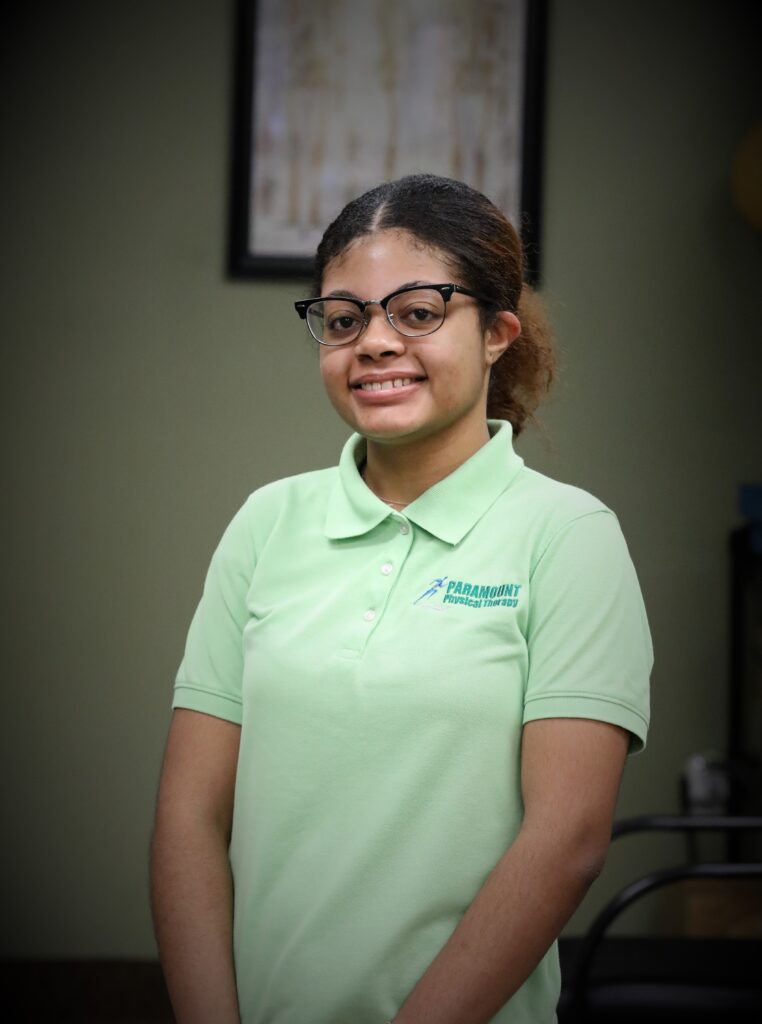 Faith Williams
Faith is currently attending Adelphi University and is a part of their nursing program. Her true passion is helping others and she joined Paramount PT as a way to fulfill that, as well as to get some experience in the healthcare field. In her free time, she loves to read and listen to music.