What to Expect During Your First Visit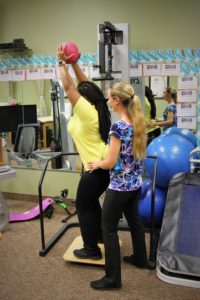 At Paramount Physical Therapy, your initial evaluation will begin with a one on one consultation with a Doctor of Physical Therapy. First, we will review your past medical history and then discuss your present condition. This will be followed by a physical examination tailored to your diagnosis/condition. After the examination the physical therapist will review their findings and discuss the best course of treatment for your condition. At the end of your first visit the physical therapist will instruct you in a comprehensive home exercise program suited to your needs.
What to bring to your first appointment:
Prescription for Physical Therapy
Your insurance Card(s) & Photo Identification
A list of current prescription and over-the-counter medications with the dose and frequency
Pertinent information about your medical and surgical history, including any relevant MRI/X-Ray reports/films
Please complete the pages in the following paperwork packet.
New Patient Paperwork Packet
In addition to the New Patient Packet, please complete the form(s) that pertain to the injury that you are being treated for:
(Links to Body Part Specific forms attached here)
Back Injury
Knee Injury
Neck Injury
Shoulder Injury
Elbow, Wrist, or Hand Injury
Hip/Ankle Injury